Tropical Storm Beta formed in the Gulf of Mexico Friday, right after Tropical Storm Wilfred and Subtropical Storm Alpha in the Atlantic, bringing the hyperactive 2020 hurricane season up to 23 named storms.
That's the first time since possibly 1893 that three new storms were named in one day and definitely the first time that's happened since 1953 when storms were first named, the National Hurricane Center said.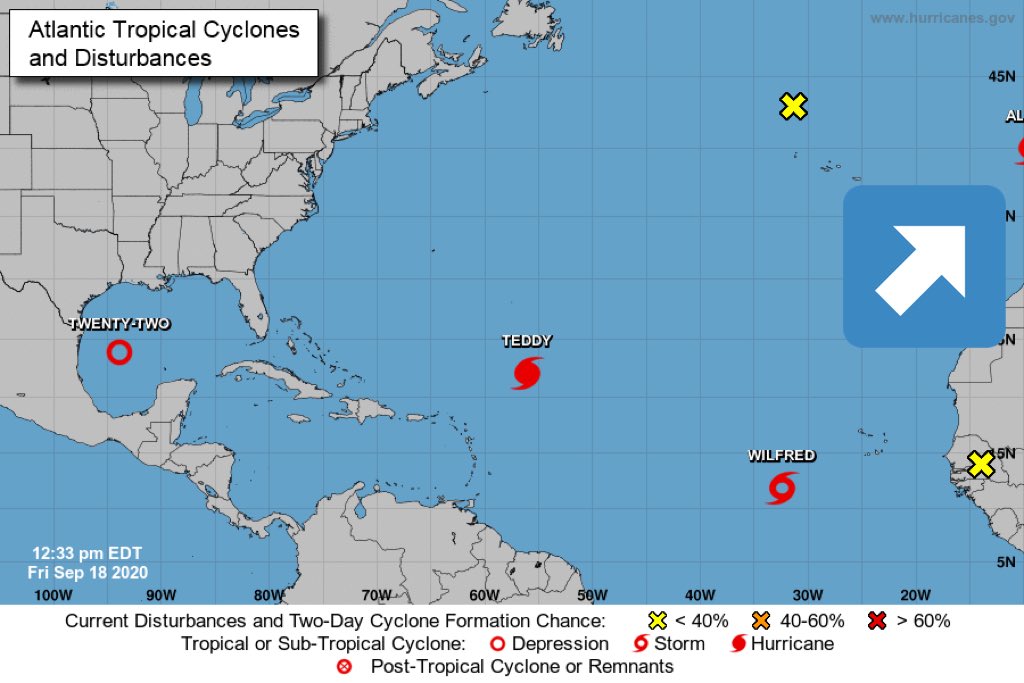 The three storms that formed on Aug. 15, 1893, were storms 4, 5, and 6, according to hurricane center meteorologist Dennis Feltgen. The hurricane center has reliable records for storms going back to 1851, he said.
MAP: Here's the latest forecast track of Tropical Storm Beta
It's just the second time in history that forecasters have had to turn to the Greek alphabet for storm names.