Antifa was founded in 1932 by Soviet agent Ernst Thalmann to destabilize Weimar Germany. 88 years later, they and their confederates have taken territory in downtown Seattle, the largest city in the Pacific Northwest– Capitol Hill Autonomous Zone, or CHAZ. Police have ceded control of the Capitol Hill neighborhood to the protesters and abandoned their local precinct. Protestors are controlling who can come and who can go. The CHAZ has expanded, now featuring an armed watch, medic, and food stations. As of now, this captured area is entirely barricaded off and inaccessible to traffic.
Hilarious to see that the new liberal nirvana of Chaz in downtown Seattle built walls and barricades, stationed armed guards, and is requiring photo ID in order to enter. Two days ago, every single one of those things were considered "racist" to them.
While Seattle Mayor Jenny Durkan praises Seattle Autonomous Zone, and says use of military is illegal on Antifa-occupied area, a full on secessionist activity – particularly one that will inspire other such zones and only get more organized – is worthy of treating as an adversarial 4GW operation. Invoking the Insurrection Act would make shutting down the Zones plenty legal, if that's the standard.
The speed with which some Western "leaders" are giving barbarians tearing down statutes exactly what they want makes it obvious that they are ideological fellow travelers. BLM and ANTIFA are the violent vanguard of modern Left kept at arm's length for plausible deniability.
It's almost as if the Democrats really think if they destroy historical statues it magically absolves them of their history as slave owners, and segregationists.
Confusion: The statue of the man who warned against appeasement, Winston Churchill, has to get boarded up to stop it from being vandalized by anti-fascists; the statue of the man who visited and praised Hitler, Prime Minister Neville Chamberlain, who insisted that the Nazis were arming "for defense, not for an attack," is left alone.
The irony, of course, is that the Democrat Left called conservatives the "American Taliban" but they're the ones erasing monuments / statues and censoring books and movies that don't follow their orthodoxy… literally like the Taliban.
There is absolutely nothing liberating about identity politics. It encourages black people to feel victimized and oppressed and white people to feel guilty,shameful, and self-loathing – all of which are unnecessary and counterproductive. How is that a recipe for freedom and social progress?
History Note: In the late 60's, Democratic Strategist Fred Dutton decided the future of the Democratic Party was a coalition of African Americans, feminists, gays, and the educated white upper class. They specifically wanted to eject the white working class from their party. What you are witnessing now is by design.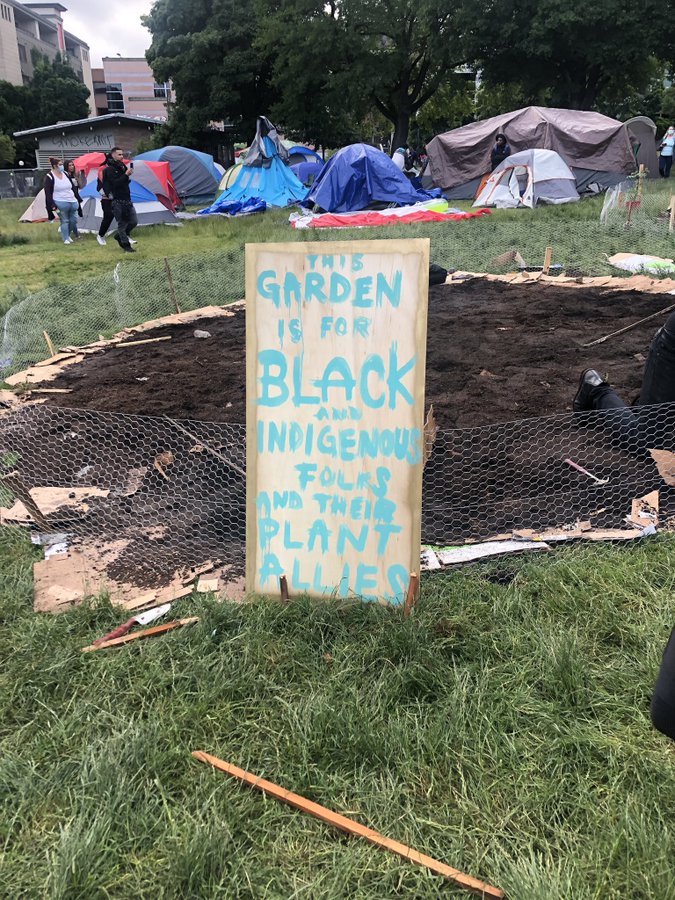 If only there was something in history books about what happens after you start destroying art and punishing people for having the wrong opinion…
The Left demands apologies for who you are, not what you have done, because it bases morality on collective identity, not individual behavior. This leaves them free as individuals to behave however they like, as long as their group affiliation is perceived as virtuous.
Microsoft said it won't sell facial recognition technology to American police departments But Microsoft has already been working with China on facial recognition tech that is being used to monitor China's Muslims.
The further a society drifts from truth the more it will hate those who speak it. – George Orwell
Look where we're at. Baby Boomers screwed up. They thought they were going to "reinvent" parenting and instead you gave us Millennials. You've been hoisted on your own petard and now it's up to Gen X to reel it in but I don't know if they even have the will power at this point.
This was all probably to be expected. Since the sixties, society has attacked manliness in nearly all venues of life. Now we have a society filled with confused men who don't know what it means to be men. We have broken the nuclear family and caused a generation to be raised without a positive male role model in the house.
Inter-sectionalism is about dividing the races and establishing a system for the races to do violence against one another. If you believe in applied inter-sectionalism, you need to hope you are at the top of the hierarchy, or bend the knee and pray that they don't take your life.
Remember when Jussie Smollett tried to start a race war based on a lie. The left and the Democrats fueled it by jumping on the bandwagon until they found out he lied. Who's paying attention??
Marshall Mcluhan predicted WW3 would see the dividing lines between military and civilian become meaningless. Everyone would be drawn into the conflict. One could only engage or run away from the battle. Is his prediction applicable to the next US Civil War?