When did ratting on people in your community become normalized?
Democratic candidate for Congress Nate McMurray calls for people to report "support" for Trump. The same candidate said if you support Trump you are a traitor, and hence guilty of treason. This is a dangerous chill of 1st Amendment freedoms. Is this an outlier?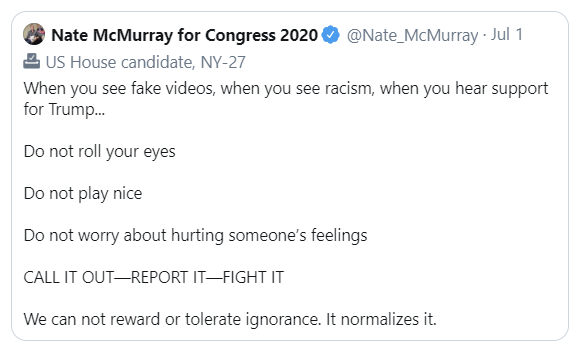 This seems to happen all the time. My friend in DC told me that at the height of the quarantine, he was out in his driveway lifting with his sons, when his neighbor called the police on him.
I myself have had people turn me into the Facebook thought police on several occasions, mainly because they disagreed with my point of view.
Social distance shaming was very popular on the Shore, and if you can't wear a mask, you are basically considered a murderer for going out to get groceries.