Governor Northam released the following statement, while activating the National Guard in Richmond:
"I acknowledge each of the voices crying out for justice and healing across the United States and in our Commonwealth. I affirm the deep concerns from the black community."
"I hear you. I know your pain is real. We have all seen too many people harassed, abused, and killed by law enforcement officers, in too many places, for too long—just for being black. I also know that others are exploiting this pain and are now causing violence."
"I spoke with Mayor Levar Stoney throughout the night; pursuant to the Mayor's requests, I have authorized a curfew in Richmond and placed the Virginia National Guard on alert. They stand ready to assist in protecting our residents, businesses, especially small and black-owned businesses, and the capital city.
"As Governor of Virginia, I call on all Virginians to join together and build a renewed commitment to working for justice and fair treatment."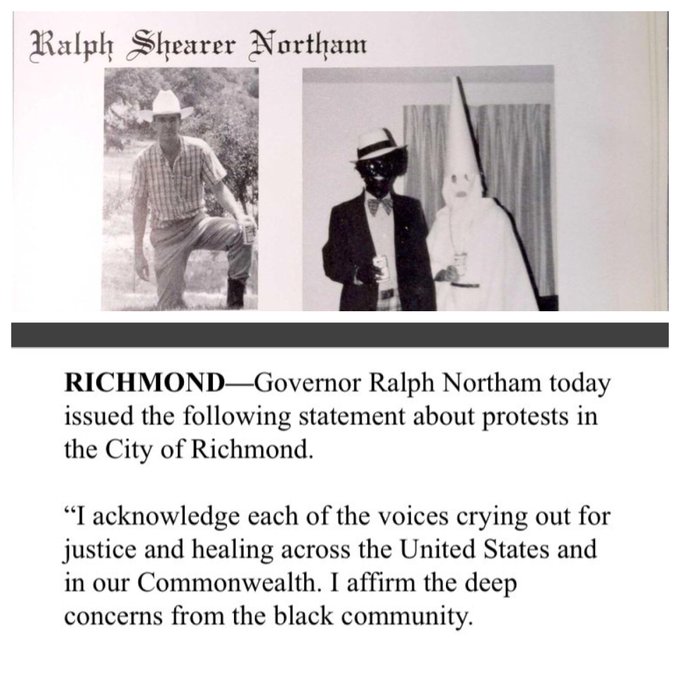 Tacit societal consent to such breakdown of law and order is how free republics crumble. Democrats created an entire news cycle about whining about the need for national mail-in voting because of coronavirus and now they're literally encouraging mass protests in the street where no one is social distancing.
What's the game?
The same government officials who threw a woman in jail for opening a hair salon, arrested a pastor for leading worship, and accosted a mom pushing her kids on the swings are doing absolutely nothing to stop violent domestic terrorists from torching their cities to the ground.